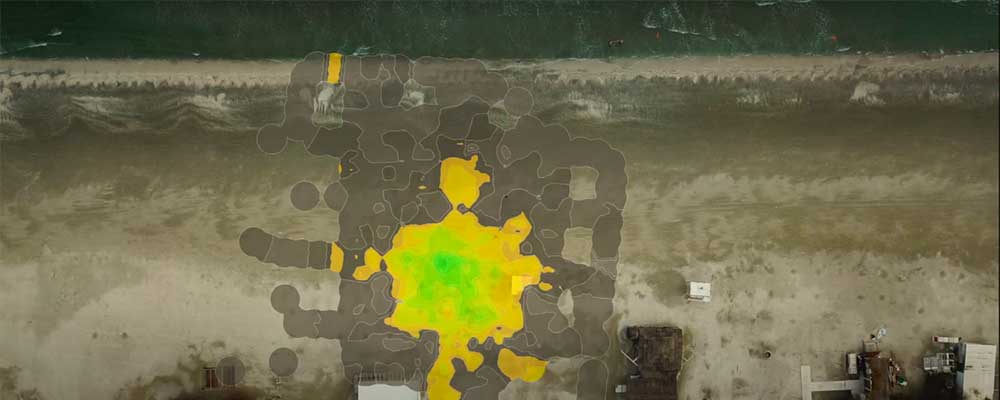 February 10, 2022
Ruckus AP buried in sand Mamaia Nord experiment
According to the Romanian saying "In the summer, you make your sled and, in the winter, you install your Wi-Fi", we took advantage of the somewhat good weather and organized a replay of an experiment made many years ago. We've tried to find out how well Wi-Fi can work if the equipment we connect to is neither seen nor heard, in our case buried in the sand.
As I said, we've already tried this experiment a few years ago, but technologies have since evolved, evaluation and measurement tools have also evolved and, why not, we have evolved too.
We could have found sand in Bucharest, at some local Home Depot, but the solution we wanted to test had to be validated in the designated environment - the wet sand of the beaches. That's what we wanted from such an experiment: to find out what are the conditions for a Wi-Fi network to work if the APs are buried in wet sand.
The test was successful, as you can see in the video. We walked, dug, buried and measured several times. Wi-Fi might work! We're still talking about an experiment and not necessarily a solution, but even so, for large beaches that want to offer Wi-Fi to their guests, laying in sunbeds, this might be a start.
The system works under certain conditions, our measurements show that, and the video is the "proof" that the experiment has been carried out in the target environment.
This time, we've only limited ourselves to the beach sand, because it's too cold to move the tests underwater in January. We're joking, obviously!