DRONE INSPECTIONS
Drones,
The Future Is Now
Fast and efficient technical inspection services.
Optimal solutions for checking large areas and hard-to-reach places, with the help of up-to-date technologies and new control systems.
Net Shape's drone inspection department offers you professional services provided by internationally certified professionals. The Net Shape drone inspection department is equipped with state-of-the-art technology, and Net Shape drone pilots are internationally trained and certified.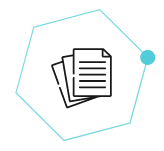 •

Inspection reports

•

Thermal and infrared images

•

High definition videos

•

High resolution images

•

Other parameters highlighted following specific requests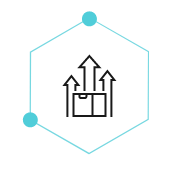 Beneficiaries of drone inspections
Areas in which drone inspections are successfully applied:
Following each drone inspection performed by Net Shape, customers receive a detailed report that may include:
•

Inspection of constructions, green areas

•

Pylons, poles and high voltage networks

•

Wind turbine pylons and solar panel farms

•

360 degree inspection of maritime platforms

•

Furnaces

•

Suspension bridges
•

Roofs of tall buildings

•

Agriculture

•

Afforestation of forest areas

•

Assessment of disasters such as floods, fires, earthquakes

•

Checking oil pipelines

•

Checking water pollution The benefits of drone inspection
Drone inspections can be performed in high safety conditions in various systems, such as windmills, boilers, cable structures, cooling towers, electrical equipment, forklifts and cranes, pressure equipment, solar panels, storage tanks and other infrastructures.
The use of drones helps to reduce the closing times of technical revisions, but also to limit production as it happens in the case of standard technical inspections. Also, a drone inspection reduces the need to work at unsafe heights and in enclosed spaces that can be difficult to access or, in many cases, dangerous.
In addition, drones help improve safety and quality, while reducing the negative impact on the environment.
The drone inspection department within Net Shape will propose modern technical inspection solutions in various situations.
For details on our services, please contact us.
contact us