TELECOM
Project
management
The project management service includes: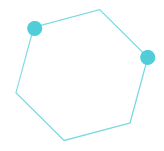 •

Planning the activities carried out

•

Organizing and optimizing the actions taken

•

Monitoring project stages

•

Compliance with deadlines established with the client

•

Solving the problems that appeared during the activity
Net Shape has a dedicated and well-trained team in the project management department. We have colleagues with many years of experience and many completed projects. In any project in which we are involved we are ready to offer the best solutions, whether we are talking about the implementation stages of that project or the price of our services. By optimizing the actions we manage to involve human and material resources exactly when it is needed, without resorting to extra costs. In our vision, a good project management is one in which the client receives what he expects from us, even if along the way we have to resort to additional actions to complete the project.
contact us