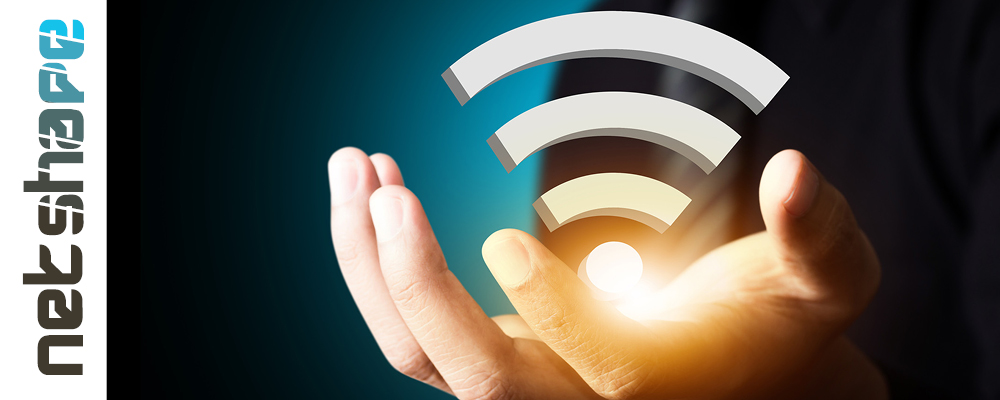 July 18, 2022
Smart Wi-Fi: Dedicated Wireless solutions for Hotels and Guest Houses
When we are talking about Wi-Fi for hotels and guest houses, we are thinking that in the hospitality industry Wi-Fi has been adopted extremely quickly and has become a standard. The problem that faces most of the guest houses and hotels today is the quality of the wireless network. Many times we see reviews of hotels or guest houses that seriously question the Wi-Fi, and it even seems decisive in the decision to come back there or not, no matter how beautiful the place is. And this is exactly where the problem lies, the wireless network that is offered to guests is the service people only talk about when it doesn't work properly. We will tell you here about the steps you need to follow to give your customers the best Wi-Fi.
Why doesn't the wireless network work in the hotel or guest house?
Many would be tempted to blame the initial signal "the internet is bad, man". But that is not true. A Wi-Fi network with a well thought-out architecture, supported by decent devices, could be an ideal solution at a very good price. Ok, super premium routers and APs may be the ideal solution, but the budget involved in such projects would be rather high.
For medium and large hotels and guest houses with many rooms, we recommend that the Wi-Fi infrastructure be based on Ruckus devices (we guarantee with our heads for them, they are the best solutions we can propose – we used such APs to support events with hundreds of people connected simultaneously and we always received thanks for those who called us).
Another answer to the question lies with the software configuration. We know that everyone loves plug&play devices; we like them too, but when things get serious we get involved in anything related to configuration and manage to get the best out of any device. We've even managed this with our coffee machine at the office and everyone says we have the best coffee in the area ? And we get a lot of visitors…
See here Wi-Fi rental, design, sale and installation services provided by Net Shape.
How to have the best wireless network at the hotel or guest house?
To get the best results and enjoy nice reviews from your guests, you have to stop and think seriously about developing or rebuilding your Wi-Fi network for hotels or guest houses.
We are always at your side, we can give you more inexpensive solutions, but also premium solutions for an excellent Wi-Fi network in hotels and guest houses. We will explain the entire process to you, we will show you any limitations, and together we are convinced that we can get the best result for you.
If the Wi-Fi solution for hotels and guest houses you like seems rather expensive (and this is quite possible if you want the best possible Wi-Fi), we are open to discuss a rental or instalments for the purchased equipment. We like to do a good job and we want to be your partners!
The first and most important step for us is to understand your needs in detail. This involves a little effort from you, contact us, we will ask for details that will help us offer you a complete design, the implementation of which will bring you the best results.
The next step after agreeing on the technical solution will be to prepare the design for the hotel or guest house Wi-Fi network. We provide warranty for everything we do, and our experience so far helps keep the disturbance to a minimum. After all, Wi-Fi is not something you should see, right? We are very good at making it just felt and not seen.
Everything we do will be based on a contract and invoices. Your expenses will be 100% deductible and you'll have the guarantee that everything is done by the book.
We have been operating in Telecom and Wi-Fi for more than 11 years, we have thousands of projects completed and many partners that are happy with what we do. We are waiting for you because we know your customers' expectations. Let's make them happy!