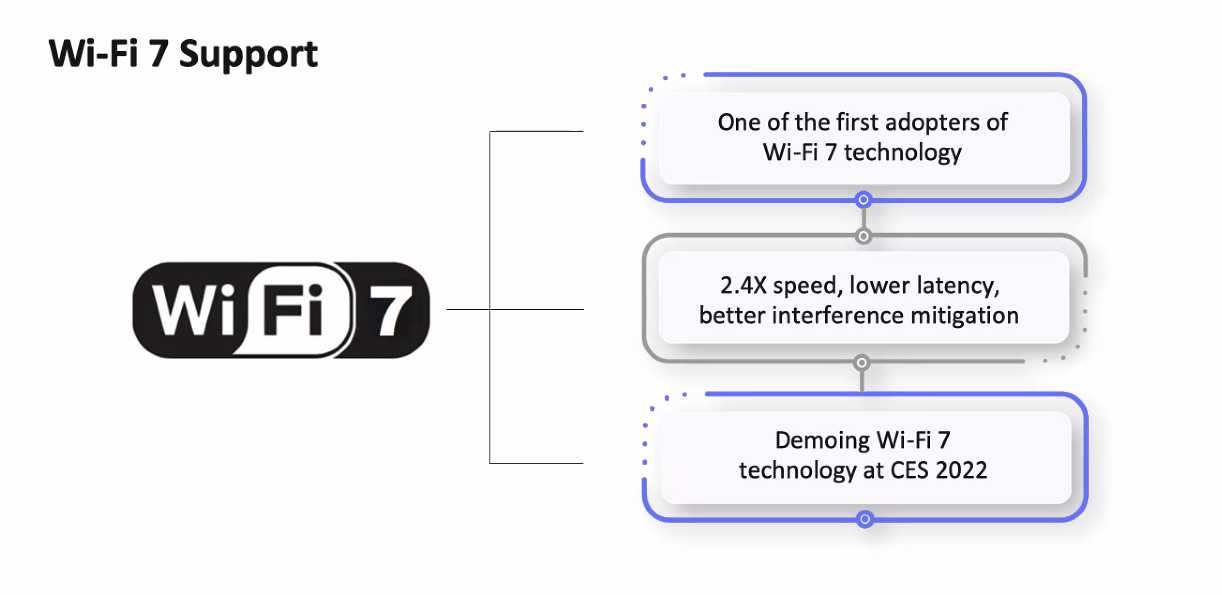 July 18, 2022
Wi-Fi 7: News & Release date
MediaTek has made an incredibly important announcement for the wireless industry. They announced the world's first live demonstration of Wi-Fi 7 technology.
Wi-Fi 7: What to expect from it?
Wi-Fi 7 supports speeds up to 2.4 times faster than Wi-Fi 6 and 6E's capabilities. More exactly, Wi-Fi 7 can utilize 320Mhz channels and supports 4K quadrature amplitude modulation (QAM) technology.
"The rollout of Wi-Fi 7 will mark the first time that Wi-Fi can be a true wireline/Ethernet replacement for super high-bandwidth applications," said Alan Hsu, corporate vice president and general manager of the Intelligent Connectivity business at MediaTek.
"MediaTek's Wi-Fi 7 technology will be the backbone of home, office and industrial networks and provide seamless connectivity for everything from multi-player AR/VR applications to cloud gaming and 4K calls to 8K streaming and beyond," Alan Hsu said.
From a technical point of view, Wi-Fi 7 will be compatible with the previous version. That means that it'll continue to operate in the existing 2.4GHz, 5GHz and 6GHZ frequency bands. However, it is believed to drastically improve reliability and stability, in addition to the massive speed increase.
Wi-Fi 7: When should you expect it?
MediaTek announced that its first Wi-Fi 7 Filogic connectivity products are expected to launch in 2023. However, if we consider that Apple has not yet adopted Wi-Fi 6E in any of its devices, support for Wi-Fi 7 is likely to be somewhat distant from us.